Cast your minds back to 1984 (the year, not the novel by George Orwell).
Indira Ghandi – who remains the only female Prime Minister of India (to date) – was assassinated, the Grand Hotel in Brighton was bombed, and George Michael released 'Careless Whisper'.
But it wasn't all tragic news. In the same year, the Macintosh computer was released, the first solo transatlantic flight took place, and some of the biggest artists in the World gathered together to record 'Do They Know It's Christmas?', raising £8m to help relieve famine in Ethiopia.
Oh, and a pale, skinny, dark-haired little boy from Cheshire started primary school.
Of course, I'm assuming most of you reading this will recall 1984 (the year, not the novel by George Orwell), because, even though many of my followers were not yet sperm floating around inside their father's man-plums at the time, it tends to be the more 'mature' among you who go to the trouble of reading this weekly blog.
I suspect this is because those of us with a few years under our belts have nothing better to do of a Friday, while the younger generation seem more than content with the shorter quips I post on my Facebook page (particularly those with pictures), and prefer to spend their spare time hanging around in car parks wearing hoodies, sexting each other, or playing 'Candy Crush' on their phones.
Ok, perhaps that's a sweeping generalisation (it definitely is, I haven't the first clue what the 'yoof' get up to these days), and I am happy to be proven wrong, but I still fear that my early mention of 1984 (the year, not the novel by George Orwell) will have immediately lost some of my younger fans, so let's fast-forward to something a little more recent, shall we?
1989 (the year, not the album by Taylor Swift).
By 1989, that pale, skinny, dark-haired lad was also bespectacled (as if he didn't have enough on his nerdy little plate), and in September started his penultimate year at that same Primary School, before heading into the much wider world of secondary education in 1991. Little did the world know at the time, but that young man would one day become the sixth most popular blogger in the whole of Sandbach.
(NB: for anyone who hasn't realised it yet, that young boy was me – although, if that did come as a surprise, perhaps you might prefer something a little less challenging than reading this week's blog, as there are some big words coming up, and I fear you may struggle).
Anyway, due to the diminutive (see?) size of my primary school, the years were merged into joint classes, so the 'Year 4/5' room actually contained around a dozen children who were one academic year younger than the rest of us (but who were judged to be bright enough to keep up), along with another lad who joined the school having moved into the area from down south. And that lad, together with one of the younger pupils, became two of my very best – and now oldest – friends.
Indeed, it was only a month or so ago that we realised September 2019 marked three decades of us being mates, so we decided to honour the occasion by meeting up in the village where we went to school (and, rather conveniently for me, where I now commute to work), so we could reminisce and – more importantly – get pissed.
Obviously it would have been preferable to have met up on the exact anniversary of our friendship, but aside from the fact none of us could work out precisely when that was, and it made more sense to go drinking on a Friday anyway, the main hurdle was that one of our trio (known as 'Golden Boy', ever since I labelled him with that nickname back in the '90s), is harder to organise than Brexit. Anyway, after weeks of diary checking on his part, 'Golden Boy' finally confirmed that he was also available to meet up last Friday, and the date was set. Our other friend, who we shall simply refer to as 'Tim' (for that's his name) was already on annual leave that day, so I booked the afternoon off in order that we could start drinking earlier.
And, because at least two of us were now available to meet mid-afternoon, I decided to contact our old school, on the off chance they may allow us in for a little nosy around after all this time. Sure enough, I got an e-mail back the same day from someone in the office called Sarah, who confirmed that a tour would be possible, so long as we arrived by no later than 4.30pm (because all primary school staff are ruined by that time on a Friday, and desperately need to return home, to get drunk and cry themselves to sleep in a darkened room*).
*I imagine.
I therefore arranged to meet Tim outside our old gates at 4pm, and shortly beforehand set off to re-trace my childhood walk to school, which I had done most days through the mid-to-late 1980's.
On my way there, I decided it would be courteous to phone the school to remind them that we would be dropping by, and when a female voice answered I assumed it was the Sarah I had swapped e-mails with the week before. Only, it turned out to be someone else, so I began explaining why I was calling:
'Ah, ok, sorry. Basically, my friend and I are meeting up this afternoon, as we've realised it's thirty years since we first became friends, and we were hoping to have a look around our old primary school to see how much it has changed.'
'Oh, yes, Sarah did mention it. That's no problem, just come to reception when you arrive. Sarah is still here, but she's had to go to the main gate as we've had… erm…. a bit of an incident.'
It was at this point, as my thoughts clicked into place, I had a sneaking suspicion I knew what that incident might be, as I had arranged to meet my now forty-year-old mate outside the gates to a primary school, and I suddenly realised that this could look potentially, well, dodgy as fuck.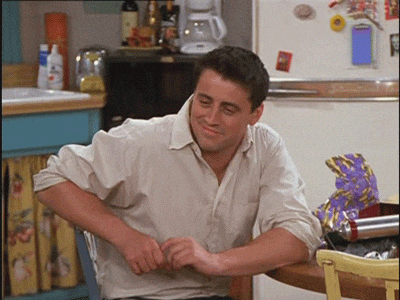 I restrained myself from asking 'would the incident happen to be about 5'5" tall, with dark hair and stubble?' and merely confirmed that I would be arriving in around five minutes. Sure enough, when I got to the gate, there was my friend Tim, who nervously grinned and said 'You'll never guess what's just happened to me!'
'Oh, I think I can guess. Have you just been accused of hanging around outside a primary school, by any chance?!'
'How did you know?!'
'Because you're hanging around outside a fucking primary school, mate.'
I went on to tell him about my conversation with the office, and Tim explained that he had indeed been challenged by a few members of staff, including Sarah, who were understandably concerned about reports – one of which from a young girl – about a strange man hanging around outside the gates.
Thankfully, Tim had quickly told them why he was there, Sarah had remembered our earlier e-mail exchange, and had cancelled the local police from arriving to escort Tim to a cell for the night (joke, I don't think the police had actually been called by that point).
We then went to reception, where it would be fair to say Sarah wasn't seeing the funny side of the altercation, and it was left to her colleague to show us around instead.
Despite the intervening three decades, the school looked remarkably similar, if a little smaller than we had remembered, but that's perhaps because at least one of us has grown a lot taller since then (NB: it's not Tim), and I was especially pleased to note that our old brown and gold uniform had finally been replaced by a much more appealing burgundy instead, so at least future generations no longer have to suffer the wardrobe embarrassment myself and my peers went through all those years ago.
In fact, my mum had managed to find some of my old school photos, so I showed these to the lady from the office, although she was understandably apathetic (I'm not sure why I expected her to be impressed, to be honest), and she merely smiled politely.
Note: If you can spot me, that's a shadow behind my head, not a mullet.
She did, however, explain that one of the dinner ladies still worked at the school three decades on, and actually remembered us (which should have been heart-warming to hear, but only made me realise that the office had clearly asked around to verify Tim and I were genuine, and not a pair of deviant sexual predators, before agreeing to our visit).
Anyway, after a brief tour – which, in fairness, was only brief because the school is so small – we thanked our host for her hospitality, and set off to get as drunk as is humanly possible for two middle-aged men.
Having learned that Golden Boy was running 'a little late' (which shocked no one), Tim and I devised a wager on our friend's actual arrival time – bearing in mind the original plan had been for us all to meet outside the school at 4pm – with the forfeit being a shot of something unpleasant for the loser.
Needless to say, I won the bet – albeit only by a few minutes – when Golden Boy eventually arrived shortly after 6.30pm, but Tim's forfeit of downing a Jagerbomb (on top of the several pints we had already consumed), somehow ended up involving me having two Jagerbombs – as I happen to enjoy them very much.
From that point on, it was a slippery slope, and I ended up crawling back to my Mum's house shortly after 1.30am (if you are under thirty and reading this, that's fucking late for us middle-aged folk, ok?) and felt incredibly rough the next day.
Still, a good night was had by all, and it'll be our forty-year reunion before we know it.
Thanks for reading x