Now that Christmas is well and truly over, and the unadulterated gluttony of the festive season is but a fond memory, everyone appears to be making the same mistake they made this time last year (and the year before that): trying to better themselves.
Very rarely do we stick to our New Year's Resolutions, unless we set our targets extremely low (for example, I could vow to avoid eating tuna for a whole year, but bearing in mind the mere thought of it makes me want to retch, it's hardly worth the gesture), and unless the resolution is something meaningful, well, what's the point?
Don't get me wrong, if you have personally set yourself the challenge of losing weight, or giving up smoking, or learning a new language this year, then fair play, I hope you achieve your goals, but experience tell us that the majority will fail long before Easter.
For this reason, it seems many people are being drawn towards month-long gestures of betterment instead, led by a number of different charities up and down the country.
In recent years, we have seen the growth of campaigns like 'dry January' (which, having just checked online, now appears to have been adopted – rather appropriately – by Alcohol Change UK, although I'm certain it wasn't their idea in the first place), but research indicates that a one month change to your alcohol intake has limited health benefits (particularly if you then spend the whole of February pissed to make up for it), and a more long-term alteration to your drinking habits is required.
Whilst I am all for these events in aid of charity, it seems you could now go through an entire calendar year of giving something different up each month, and the nation runs the risk of being swamped with novelty gestures – with the result that they could lose some meaning and significance.
For example, in just this opening month of the year, we Brits can choose to give up booze for 'Dry January'; all meat, fish and animal products for 'Veganuary'; and now women are being encouraged to stop shaving their body hair for 'Januhairy' (to name but three). As if January wasn't depressing enough as it is, I'm now expected to make it through to February without any alcohol or meat, while married to Chewbacca*? No thanks.
*for the record (because I value my genitals) my wife isn't taking part in Januhairy, and even if she did, I'm sure she wouldn't have that much body hair, and would still look lovely.
Anyway, that's just January. We have eleven more months of this shit to get through.
My wife and children informed me the other day that our family will be taking part in 'Dechox' next month, which is the abstaining of all chocolate consumption for the whole of February in aid of the British Heart Foundation, and whilst they did say I didn't have to join them (it is my birthday next month, after all), I have chosen to participate for a few reasons:
I love a bit of chocolate, but feel I can realistically give it up for 28 days without too much trouble;
I would far sooner give up chocolate throughout my birthday month than, say, alcohol (I don't drink heavily, and not at all during the week, but turning 39 is going to require more than just a glass of wine or two, if I am to going to endure getting older without crying);
The fact that the boys have agreed to take part makes me a very proud father; not least because Isaac, in particular, loves chocolate more than he loves me.
In truth, I don't think either child fully understands the implications of going an entire month without any chocolate whatsoever; because I have since had to explain that this means no Jaffa Cakes for Isaac (he cried), and Ollie won't be allowed brownies for dessert when we go out for my birthday meal (his immediate expression was very much one of 'What the fuck have I agreed to?')
Still, we have vowed to take part as a family, and complete the month we shall, because it is all for a very good cause: punishing Isaac (oh, yeah, and the British Heart Foundation).
That said, I do feel that some charities are perhaps jumping on the bandwagon slightly, and whilst I cannot deny their intentions are honourable, certain campaigns do strike me as, well, a bit shit frankly. For example (and because I would not want to upset any UK charities who may happen to read this), America is currently in the midst of 'Walk Your Dog for January'. Now, call me old-fashioned, but shouldn't most responsible dog owners be walking their pet every month? What's next, Feed Your Cat for February? Don't Kick Squirrels for September?
Anyway, because the situation with these 'novelty months' is – in my opinion – getting a bit silly, and since I do enjoy a bit of silliness (you may have noticed), I have decided to come up with my own twelve-month plan for the year, in addition to the current Dechox the family and I will be embarking on next month. Feel free to join me for any or all of the following, should you so wish.
'Jamuary'
I shall be giving up all jam products this month (including doughnuts and cream teas), to raise awareness of underpaid fruit pickers on their 'gap yah' from studying the History of Art.
'Webuary'
I can't give up the internet, as I have a weekly online blog to write, but I can promise not to kill any spiders for the whole month (on top of giving up chocolate for 'Dechox'), which will really piss the wife off, since she hates the hairy little bastards (which is also how we refer to Isaac sometimes).
'Starch for March'
I originally contemplated omitting all starchy foods from my diet, but then I Googled 'What food has starch in?' and, frankly, there's not a fucking chance. So, because little else rhymes with 'March', I have decided to only eat complex carbohydrates for the entire month, in a sort of low-budget Super Size Me remake. In hindsight, I could have just 'marched' everywhere, but my commute is a fifty mile round trip, so that's not an option either.
'April Showers'
I shall be giving up all bathing and personal hygiene for the month of April, to save water in aid of Africa (wildly generic, I know, but I'm sticking with it). I would like to place on record that I am personally hoping for an unseasonably inclement April, because if it does start to heat up ready for a glorious summer, I will become highly unpopular (well, more unpopular) at work.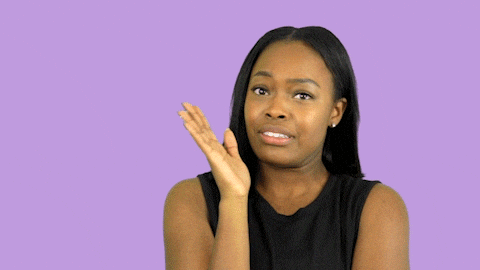 'Theresa May'
Throughout May, I shall dress as our Prime Minister and insist on being called 'Theresa'. Bearing in mind both our boys have their birthday in May, and we have just booked a short city break as a family, this could prove interesting. I am also very aware that Mrs May is not exactly popular of late (or ever), and I may need to hire a bodyguard. Hopefully I can dance my way out of any potentially volatile situations, with some of her signature moves.
'No Prune in June'
Rather self-explanatory, I suppose, although I should reveal that I don't like prunes, and cannot remember the last time I ate one. Essentially, I have decided to give myself an easier month in June, having giving up bathing and then dressing as an elderly crone in the two months prior.
'Pie July'
To make up for going entirely without prunes the month before (yes, I am well aware that I have just admitted this isn't really a sacrifice), I will be rewarding myself in July by eating at least one pie per day. To promote a balanced diet, I will try to alternate between meat and fruit fillings.
'Auguffs'
I was struggling with an idea for August, so my wife has suggested 'Auguffs' – an entire month without breaking wind. To be honest, this one might be my toughest challenge yet.
'Selltember'
On the basis my wife usually commences Christmas shopping around this time of the year, I vow to sell one item from the house every day throughout the month, to make space for the imminent invasion of toys. I can't promise any of the items sold will belong to me, however, and a fair proportion of my wife's shoe collection may mysteriously vanish (as revenge for 'Auguffs', and for dismissing my original 'Sextember' suggestion).
'Frocktober'
Not content with spending May disguised as our wizened Prime Minister, I shall once again be embracing my cross-dressing curiosity, by only wearing frocks. Interestingly, this was my wife's suggestion for the month, which I think says more about her than it does me.
'Mowvember'
To save electricity, and therefore the planet, I will refrain from mowing our garden for the penultimate month. Admittedly, grass doesn't tend to grow much by this stage of the year, and in fact ours doesn't grow at all as we have an artificial lawn, but I think the gesture will be well received.
'Deafcember'
To raise awareness of local and national deaf charities, I will spend the final month of the year ignoring anything anyone says to me (my wife believes I am well practiced at this, as I apparently ignore most of our conversations already).
Feel free to drop me a line if you take part in any of my campaigns, by e-mailing the following address: thisisalljustajoke@middlerageddad.co.uk.
Thanks for reading x