I had no intention of writing a new blog entry this week, for a few reasons.
Firstly, nothing particularly blog-worthy has happened in my life – until yesterday. Ok, Isaac has been as 'interesting' (read: batshit crazy) as ever, but his brief comedic moments lend themselves far better to short posts on my Facebook page, rather than a full blog entry.
Secondly, WordPress (for reasons I will come to shortly), is now dogshit.
Finally, I am quite enjoying sharing blog posts from the past, for all my new 2020 followers to enjoy, and I have plenty of festive-themed entries to choose from over the next few weeks. Still, it's only the start of December, so there's plenty of time until the big day, and perhaps I'll share one a day for an entire week instead.
Whenever I plan to write a new blog entry, I always prefer my material (or, at least, the original idea/event) to occur early in the week, so I have plenty of time to jot down my thoughts, then spend my lunchbreak/evening on the Thursday making any final adjustments, before publication the following day. Sadly, for reasons which will become clear in a second, today's entry is based on something that only happened yesterday, and I have therefore had very little time to write it. 
Nevertheless, write it I shall, and if this means I have to forego some of my pre-flight checks to get it ready in time (a little like NASA, when they launch that space probe in The Martian), then so be it. I'll just have to hope that what follows doesn't similarly explode in a ball of flames.
Today, I would like to discuss companies trying to make things better – but achieving quite the opposite.
I understand why devices like mobile phones, laptops and games consoles need to move with the times (although, I'm not sure new releases are required quite so frequently, when they add little to their predecessors), and I particularly enjoy developments in the motoring world, where my desire to save the planet is only superseded by my love of a quirky cup holder, but sometimes, just sometimes, things work perfectly fine as they are and you should leave them the fuck alone.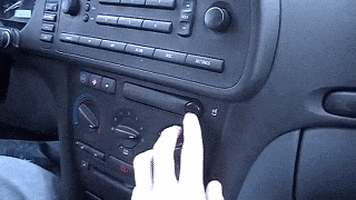 This happened recently with WordPress, who 'upgraded' the platform I use for this blog, and in doing so made it almost completely unworkable. For example, I can no longer write my entries without each paragraph being placed into 'blocks' (no, me neither), and this means I am unable to leave a line between certain paragraphs, inserting images is damn-near impossible, and the 'justified' paragraph option has been removed altogether, so I can only now select 'align left', 'centred', or 'align right' (when no one in their right mind would write an entire blog entry adopting anything but the former). I don't want to align left, I want my entry to look neat, because I'm a perfectionist, and now the right hand side looks all scruffy. Ok, this might seem minor to most people, but my point is this – why fucking get rid of it at all? What does that achieve?
Put it this way: before computers and typewriters existed, if someone wanted to write an article (that's what we used to call blogs back in the day, kids) they would usually write their words down on a piece of paper. It was basic, but it worked fine. What WordPress have done recently, however, is the equivalent of making that person write upside-down, with gloves on, and their hands tied behind their back – claiming this improves their experience.
It's utter madness.
The worst part is, having contacted WordPress' tech support (which appears to be manned solely by people who failed their McDonalds entrance exam) they have suggested I can return to the old, i.e. better, version if I want to, but I would need to install a special plugin and that requires an upgrade to their Business Plan… at a cost of £235 a year. That's not progress, that's fucking blackmail.
"But I want to write my article the correct way up, without any gloves on, please?"
"Why would you want to do that?! Surely this is better?"
"No, it makes it much harder and gives me a headache."
"Right, fine, whatevs. We'll turn you the right way again, untie your hands, and take the gloves off if you really want, but it'll cost you."
So, as a result, I am currently planning to reach blog entry #250 (today's is #244) and then call it a day, purely because I don't think I can continue writing on a site which makes it so damn difficult.
Then, yesterday, Facebook followed suit and upgraded my 'Confessions of Middle-Raged Dad' page (without being asked), which has resulted in it being much harder to use, and, in my opinion, not as aesthetically pleasing.
Facebook have been trying to do this for months, but until yesterday I always had the option to revert to the old version for 48 hours, which at least meant I could do so before each 'Ye Olde Cock & Balls' pub night, thereby avoiding any additional stress when things don't work as planned. I was ok with that.
Yesterday, however, that option was removed – I assume permanently – so I am now stuck with the new version of my page, and to say I don't like it would be something of an understatement.
Admittedly, I am the sort of person who doesn't like learning new things from scratch, which I understand is my issue rather than Facebook's, but I genuinely don't see how they have made my page any better with this latest upgrade. Plus, while WordPress have obviously fucked things up deliberately, to force people into paying money to make things right again (detestable though that may be), Facebook is, and apparently always will be, free – so what's the point? Why piss people like me off by making things infinitely worse?
Let me explain what has altered – since you may not have noticed just yet – and you can then decide for yourselves. In the interests of balance, I will deal with the new features I see as positive, as well as the (many) negatives. Let's start with the former, so you can have the good news first.
The 'insights' part of my page has seemingly become more in-depth, so I can now throw all sorts of interesting stats at you, such as:
Only 16.70% of my followers are men, while 83.30% are women (no surprise there, just look at me). However, since that adds up to 100%, it means I apparently have no appeal whatsoever with the non-binary community. 
Of my 30,000+ followers, 28,400 are in the United Kingdom, followed by just 342 in Ireland, 253 in Australia, and 155 in the United States. Which means, since that totals a little over 29,000 people, there are around 1,000 followers from 'other countries', each of which must have fewer than 155 followers to feature lower than the US, and I therefore appear to have reached more than a dozen countries across the globe. How exciting.
As far as the UK is concerned, after London and Manchester, my biggest following is in Glasgow. How ye daein? Gled tae meet ye, ye wee stoaters. A wannae winch the lorra yae (don't blame me, blame Google).
My key demographic is the 35-44 age bracket, followed by 45-54 and then 25-34. Understandable, since my page is mostly about adult humour and parenting, but what did shock me is that I have a small number of fans in the 13-17 bracket. Not sure what they gain from my page, to be honest, as I very rarely discuss puberty, TikTok, or 'how to be a sulky little bitch', but it's good to have them on board anyway. 
So, yes, the insights/stats part of my page is admittedly rather interesting, and…. erm…. yeah, that's where the good news ends, I'm afraid. Now for the bad stuff:
I can no longer invite people to like my page. By that, I mean I have lost the option to click 'invite' if someone who does not already follow me reacts to a post, and even if I still had that feature, they could no longer 'like' my page anyway. Sadly, Facebook deemed 'liking' a page surplus to requirements, so all you can now do is 'follow' it instead. Call me old-fashioned, but I quite enjoyed having people 'like' me. It seemed more enthusiastic than merely 'following' me, just in case I posted something of interest.
While I could never respond to every comment on my page (at least, not since my fanbase rocketed in March), I always tried to whenever possible. My view is that, if someone has taken the time and effort to comment, it's courteous to at least acknowledge them – even if their opinion is bollocks. Now, though, it seems Facebook is filtering my notifications, so I only receive the ones deemed to be of interest to me, as if Facebook's algorithms know the first fucking thing about what I like (which they don't, if the adverts I receive are anything to go by). So, apologies if you comment on my page, particularly with a question, and I don't reply – I'm not being rude, it's just that Facebook has deemed you unworthy of my attention.
The 'search' function has remained, which I frequently use to look back at old posts when I need to refer to (or copy) something, but I can only now search for 'old' material after the update was forced upon me – in other words, anything posted since yesterday morning. Great.
The main reason for wanting to revert back to the old Facebook during my pub quizzes, was because the new version makes it very difficult to post picture comments to my page, so while I can still upload photos to a main post, if I want to start a picture round and then upload the images into the comments below, I have to follow a number of complicated steps to do so. Again, how is that progress?
Another new feature, is that Facebook now tells me precisely how many people have got bored of me and unfollowed my page in the last 28 days. Gee, thanks. Any chance you could also find out how many of those people referred to me as 'unfunny' and/or 'ugly' as well, just to really give my confidence a kick in the nuts?
Last, but by no means least, my new page has cropped the cover image when viewed on a mobile phone, so that only my (admittedly large) nose is viewable on the left hand side, and the 'Midlife Crisis Ahead' sign now reads 'MII CI A'. Even worse, my profile picture has been moved over it, so that the very top of the page now reads: 'Confessions of a Middle-Raged Wanker'.
That's. Just. Ace.
I'll keep tinkering away, to try and restore some sense of normality as soon as possible, because I would hate anyone to get so frustrated they leave (presumably uttering something about me being unfunny and ugly as they go), but you might need to bear with me. 
Oh, and I'll be sending daily feedback to Facebook as well, using phrases such as 'fucking pointless' and 'why couldn't you leave things the way they were, you total gobshites?'
Thanks for reading x