Those of you who attend my weekly (virtual) pub nights at Ye Olde Cock & Balls each Friday evening will be aware that, for the past couple of weeks, I have been encountering some problems with the strength of our internet connection – particularly during the picture round of my quiz.
Well, after trying to contact our broadband provider, Sky, for a fortnight now, including one 'online chat' session where, having waited for two hours, our connection was lost and it kicked me out (hey, irony, fuck you), I have finally resolved the situation.
And, by that, I mean I properly resolved the situation, rather than simply ripping all of the Sky equipment from the various sockets in our lounge, dousing it in lighter fluid, and then torching the entire lot in the back garden (which, believe me, was next on my list of potential solutions). Even more amazingly, I am still a Sky customer.
Look, I know I should probably have considered switching our various packages to an alternative provider, but the truth is my wife and I really like some of the Sky-specific channels, and would hate to be without them. Plus, the boys love the wide range of children's shows available on our additional 'Entertainment Package'.
Finally, above all else, I hate change, and I am inherently lazy, so I often find it preferable to stay with a company rather than shop around for a better deal. Yes, I know I negotiate for a living, but please also bear in mind that I largely dislike my chosen career, and would rather not bring that aspect of it home. Besides, do chefs walk through the door after a busy day in the kitchen and instantly want to cook for the family? No. Do cleaners come back from work and immediately make a start scrubbing the oven? Unlikely. Do strippers arrive home and promptly undress seductively for their partners?…. Well, only in my dreams. You get the idea.
My point is, for various reasons, I didn't want to actually leave Sky, but equally we could not continue as a family with such a piss-poor broadband connection – not least because we now have two adults working remotely, two children being home-schooled on laptops, and various other essential devices (such as phones and tablets) all draining our WiFi, which only had the strength of an asthmatic pensioner atop a mountain in the first place.
So, yesterday, I put my big boy pants on, picked up the phone, and dialled the Sky complaint line. The following is an entirely accurate* account of the events which followed (apart from the fact I have made up the names of the people I spoke to, partly to protect their anonymity, but mostly because I can't for the life of me remember what they were called)….
*sort of.
***
Automated Message: "Hi. Thanks for contacting Sky. Sorry, but we're experiencing a really high call volume at present, so we're having to prioritise our customers and can only currently deal with customers who are aged seventy or over, suffering with ill-health, or are classified as being a 'key worker', which includes all medical staff and teachers. If you do not fall into any of these categories, please hang up and try again when this shit-storm is finally over….
….
Ok, before we connect you through to one of our advisers, we will need to take you through security. Do you know your Sky account password?"
Me: "No"
Automated Message: "Ok. No problem. Can we take your mother's maiden name instead?"
Me: " **** "
Automated Message: "Sorry, that's not correct either."
Me: "It fucking is…. Oh, unless the account is in my wife's name?"
Automated Message: "Please say your mother's maiden name."
Me: " **** "
Automated Message: "Please hold for the next adviser."
Me: "I could've sworn the Sky account was in my name…."
***
Adolf: "Hi, you're through to Adolf, thanks for holding."
Me: "No problem. It's marginally preferable to listening to my children screaming."
Adolf: "Ha ha! I know what you mean, mate."
Me: "I'm not your mate. Let's get on with this."
Adolf: "Sure thing, buddy. Before we begin, can I just check your mother's maiden name for security?"
Me: "Well, I just gave my mother's maiden name and it said that was incorrect, so apparently the account is in my wife's name and her mother's maiden name  is ' **** '."
Adolf: "That's not what I've got down here."
Me: "But your system just let me through with that?"
Adolf: "Weird. So, what is your mother's maiden name?"
Me: " **** "
Adolf: "That's the one."
Me: "Fuck's sake."
Adolf: "Ok, then. I just need to check you fit into one of the categories of customer we can deal with at the moment. Are you over seventy?"
Me: "I feel like it, but no."
Adolf: "Are you suffering with ill-health?"
Me: "I get knackered walking up the stairs. Does that count?"
Adolf: "Not really. Ok, last category, are you or anyone in your household a medical professional?"
Me: "Well, no, but your recorded message just now mentioned teachers, and my wife is a teacher."
Adolf: "But neither of you are medical professionals?"
Me: "No. We tend to find being a lawyer and a teacher keeps us busy enough. Plus, I have a rather popular online quiz I do every Friday, and-"
Adolf: "Look, I'm afraid we have to prioritise our calls…"
Me: "Yes, but I'm telling you the recorded message just now specifically stated that teachers are key workers. Which they are. Go ahead and check after this call, if you like, but if you cut me off, I will find out where your office is, drive there, and cut you. Ok?"
Adolf: "Well, I guess you're on the line now anyway. What's the problem?"
Me: "Our broadband is slow. Like, properly shit, and I want it improving considering how much we pay each month."
Adolf: "Ok, well, I've just checked, and you do qualify for superfast broadband in your area, which we could set up for you in around a week."
Me: "Sounds expensive."
Adolf: "It's £32 a month, but for an extra £5 a month you can also get the broadband boost, which guarantees fast connection throughout the house."
Me: "Wow, imagine if we could get a connection throughout the entire house."
Adolf: "Are you being sarcastic?"
Me: "A little. The problem is, the other reason for my call was to complain about the fact our monthly cost has just shot up, so I don't really want to be making things more expensive."
Adolf: "Ok, I'll transfer you to one of my colleagues and if you mention that you want the superfast broadband with the boost, they'll set out your options for the TV package as well."
Me: "Fine. Put me through."
***
Genghis: "Hi, you've been put through to Genghis. How can I help?"
Me: [sigh] "Right, I want to add the superfast broadband with the boost that I've just been told about, but I also want to know why our television package went up nearly £20 last month. When I phoned a couple of years ago, I agreed to remove the sports package to save some money, but now we're paying more than we paid before only without the sports included."
Genghis: "Do you want to add the sport back on?"
Me: "Fuck no. I've just complained about how high our bill is. I want to bring it down, not increase it."
Genghis: "What do you want to keep?
Me: "Well, mainly Sky Movies and the Entertainment package for the kids."
Genghis: "What about the F1 channel?"
Me: "We don't have that."
Genghis:  "Yes, you do."
Me: "I beg your pardon? We've never requested that. Have we been paying for it?"
Genghis: "Not exactly. It came free with the entertainment package as an introductory offer, but then the package changed in December and it was then additional."
Me: "So, I've been paying for an F1 channel I never asked for since December?!"
Genghis: "No, we only started charging you last month."
Me: "Bless your generosity. Take it off, now. I don't want it, and haven't asked for it. You can't just force it on me and then start charging me for it. Who do you think you are, fucking U2? Besides, there's no F1 taking place right now anyway, so what are you even showing?"
Genghis: "Old clips and stuff."
Me: "Well, as much as 'old clips and stuff' sounds awesome, get rid. How much is it, anyway?"
Genghis: "£18."
Me: "For one fucking channel?! A channel dedicated to something that isn't even happening right now? Have you got a channel dedicated to Euro 2020 and the fucking Olympics too?"
Genghis: "There's no need to be like that."
Me: "Right, if we ditch the F1 we didn't ask for, don't want and have never once turned on, and we add in the superfast broadband with the boost thingy, how does that affect our monthly bill?
Genghis: "Erm…… it will bring it down by £31 a month."
Me: "£31 less?! Why the hell hasn't this been offered to us sooner?!"
Genghis: "You didn't phone."
Me: "So you wait for people to get pissed off and threaten to leave, then offer them a deal?"
Genghis: "Pretty much."
Me:  "Do it."
Genghis: "Ok…. sorted. And, since you're now paying much less, would you like some sport back?"
Me: "Well, my son would love to watch Premier League matches, but there's no games at the moment. How much is it, for future reference?"
Genghis: "That's £18 a month, too."
Me: "For how many channels?"
Genghis: "Just Sky Sports Premier League, so one."
Me: "Jesus wept. At least Dick Turpin wore a mask when he robbed people. Besides, my son and I support a lower league side who you never feature, so it's really not worth adding any football channels. It'd be cheaper for me to take him down the pub to watch matches. At least that way I can spend the £18 on beer."
Genghis: "Fair enough. But, you mentioned lower league football, and we do feature some games. How low down the leagues are we talking?"
Me: "Stockport County."
Genghis: "Ouch."
Me: "Fuck off."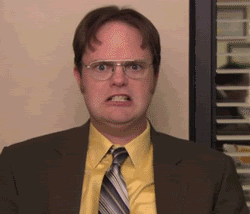 ***
Thanks for reading x