I have set myself the target of meeting someone famous by the time I am forty (which, if you have been paying attention, is next February – and, yes, I do expect a card off every single one of you).
My reason for setting this target is that I have never really met anyone properly famous before, and even though I suspect I would be one of those awkward fans who stumbles over their words and embarrasses themselves, I bet celebrities get that all the time, and as long as I end up with a nice photo or autograph (or both) as proof, then the embarrassment will fade over time.
In all honesty, I have 'met' quite a few celebrities in the past – and yes, I was awkward on most of those occasions – but either they weren't very famous at the time (and are even less so now), or the encounter was not by chance. By that, I mean I met them at something like a CD or book signing, or I was at an event where they were otherwise obliged (i.e. forced) to mingle with the public.
Therein lies the primary rule of my challenge – I have to properly meet someone properly famous. In other words:
1. I have to properly meet them – it cannot be a pre-organised event, and must be an entirely random encounter. I cannot count publicity events, and I am not allowed to hang around outside gig venues, theatres, their homes etc. (especially not after that time Holly Willoughby caught me lurking in her bush).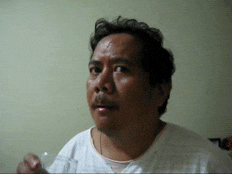 I suspect my best opportunities will arise at airports, train stations and major sporting events, but since I don't have plans to fly anywhere this year, and very few celebrities frequent Stockport County, that means I'll be doing a lot of hanging around in train stations.
2. They must be properly famous – I am being realistic here, so I don't expect to bump into Barack Obama in Tesco, but the famous person I meet needs to be someone you have all heard of, who would be considered at least B-List. A film/television star, singer/artist, or comedian would be my preferred choice (particularly the latter, so that – if I have the confidence – I can ask them to look at my blog page, in a bid to launch my career in comedy writing).
To give you examples of encounters which would not qualify for this challenge, let me run through the semi-famous people I have met/been in the vicinity of throughout my thirty-nine-and-a-bit years on this planet, and you can judge how utterly shit they are for yourselves.
Let's start from the very bottom, shall we?
Ben Hull and James Redmond
Look, I said we'd be starting low, and it doesn't get much lower than two actors who used to be on Hollyoaks twenty years ago; but, in my defence, it was twenty years ago when I met them (so they were semi-recognisable at the time), and I am 99% certain I was off my tits on cheap lager and Castaway when it happened.
The reason I say that, is because the meeting took place at the Sugarhouse nightclub in Lancaster (where I went to University), and I cannot recall a single night at the Sugarhouse – which we frequented weekly – when I didn't consume vast quantities of Fosters and Castaway (separately, I'm not an animal), because they were always £1. Nowadays, you would need to pay me to even consider necking a pint of Fosters, but oh God how I miss Castaway. It was like alcoholic Lilt.
The worst part of this encounter is, 'Finn' and 'Lewis' from Hollyoaks were making a guest appearance at the Sugarhouse for a meet-and-greet photo opportunity, and I actually queued up for the privilege.
I know what you're thinking, as well. The idea of a young, single, good-looking lad like me, queuing up to meet two crappy soap actors rather than working the dancefloor in the never-ending hunt for amorous congress is frankly ridiculous, but please bear in mind:
I have never been good-looking;
Meeting Finn and Lewis was (slightly) preferable to being rejected by numerous women;
My then girlfriend (now wife) was with me at the time.
It seemed like a good idea, but, in hindsight, it wasn't.
Alan Davies
I was in two minds whether to even mention Alan, as it was in the middle of Manchester Piccadilly train station, and he looked stressed, so I never actually approached him. Therefore, it's not an encounter, should be technically discounted, but it's still marginally better than two blokes from a shit Channel 4 soap.
Mackenzie Crook
See above, only exchange 'Manchester Piccadilly' for 'The Royal Mile, Edinburgh' (he was trying to flog tickets to a play he was in at the Fringe), and swap 'stressed' for 'smug and unapproachable'. I think, on balance, I would have preferred to meet Alan Davies, but since Mackenzie has appeared in actual Hollywood movies (The Pirates of the Caribbean springs to mind), he's marginally higher up my list.
Simon Rimmer
My wife and I met TV chef Simon Rimmer at the 'North West Food Lovers Festival' in Tatton Park about eight years ago, but it was as part of a cookery presentation / book signing he was there for, so it doesn't really count. Still, we did at least speak to him.
Feeder, Mansun, Lit
I've lumped these three bands and their various members together (in decreasing order of fame), because I did at least meet them, get their autographs, and have my photo taken; but all three encounters were in a signing tent at the Leeds Festival, so they were by no means random.
Gary Pallister and Steve Bruce
Non-football fans may not have heard of these two pig-ugly ex-Manchester United gibbons, but when I met them in the Kingfisher pub in Poynton in the late 80's, they were household names. That said, they were the special guest appearance at my brother's football team's end of season awards night, so they were not there by chance – plus, I was still too young to fully appreciate my hatred of all things Manchester United, so I didn't even swear/spit at them.
Terrorvision
I would argue that Terrorvision are of similar fame to Feeder, but they happen to be my favourite live band of all time, and I have actually met all but the drummers (there have been two) on a few occasions. The lead singer, Tony Wright, did briefly front another band, who I saw live at a very small venue, and I chatted with him for some time – but then embarrassed myself by producing a vast array of Terrorvision memorabilia for him to sign.
Carol Vorderman
Not so famous these days (although she was flaunting her curves in the press last week), and as far as 'mathematicians from Countdown' go, I'd far sooner meet Rachel Riley now, but I had the 'honour' of receiving a science prize from her at the Manchester Museum of Science and Industry when I was at Primary School, and from recollection she was lovely. The prize was a lego race car too (one of the big fuckers which costs a fortune).
In other news, the fact that 'receiving a science prize off Carol Vorderman, in a museum, when I was eight', is my 4th biggest claim to fame of all time, gives you some idea of what a sad little loser I was/am.
Liza Tarbuck
The first of two encounters in my wife's uncle's pub in Islington. This first one, features Liza Tarbuck, who actually came across as quite pleasant during her stint on Taskmaster last year (if you don't watch Taskmaster, you really should as it's brilliant), but I know better.
I know Liza as the foul-mouthed woman who intruded on our private party, and when my mother-in-law challenged whether she should be there, she genuinely came out with the line 'Don't you know who I am?'
The story is only bettered by my mother-in-law's response, which was along the lines of 'Yes, but you don't appear to know who I am. I'm the sister of the guy who owns this pub, so piss off' (or words to that effect).
Liza is not as famous as some of her predecessors on my list, but I've bumped her up into third place, purely because of that anecdote.
Suggs and 'Billy' from Eastenders
On one of my first ever visits to the same pub, I watched the 2002 FA Cup Final, sandwiched (not literally) between Suggs from Madness, and the fella who plays/ed Billy Mitchell in Eastenders. I've just checked, and the actor's name is Perry Fenwick, which is about as cockney a name as you can possibly get.
I didn't really speak to either of them, but I did spend a few hours in their company, and at least one of them is famous.
Delia Smith
I love Delia.
The 'joint majority shareholder' of Norwich City, is perhaps best known in the footballing world for her 'drunken' rant during the Canaries' game against Man***ster City in March 2005, but for me she will always be fondly remembered for two  reasons:
Delia personally intervened and switched a Norwich pre-season friendly to Coventry from Carrow Road, when it transpired the match was going to clash with – and ruin – our wedding reception. For that, I will forever admire her;
She also popped up in our local pub in Stockport, prior to my beloved County playing Norwich in 2009, and despite swarms of Norwich fans mobbing her for a photo, she made a point of coming over to talk to me by the bar, as she was interested in County's current financial struggles and fight against administration. Reports that I may have drunkenly begged her to invest in County are largely unsubstantiated.
Oh, and I have 'met' Delia one further time, again at Carrow Road when enjoying the pre-match hospitality in one of her restaurants there, but our encounter was restricted to me very nearly breaking her nose whilst trying to take my coat off at the cloak room (my arm had become stuck in the sleeve, and it suddenly freed just as she walked directly behind me).
***
So, there you have it. I've never properly met anyone properly famous, and I have until next February to rectify that. Wish me luck, and I'll keep you all posted. Perhaps…..
Well, a man can dream.
Thanks for reading x