Last Saturday I completed the ninth of my ten 10k races for the year, as I raise funds for my chosen charity, Kidscan, and I think the fact the challenge is nearly over is something we can all be pleased about.
I am pleased, because it means I will soon be able to bid farewell to long distance competitive running. I don't like it, I'm not very good at it, and it is clearly bad for my health – and hips.
At the same time, you should also be pleased, because it means you won't have to read about my running any more, and we can all get back to blog entries about my moronic children, and the various unfortunate events that seem to plague my life.  Be honest, we all prefer a bit of childish swearing and a cheap knob gag, right?
However, for all the pain and exhaustion I have suffered throughout the year, and despite the fact I have not grown to love running as everyone predicted, I am pleased I set myself this challenge, because it has been a real struggle for me (when it perhaps wouldn't have been for most runners), so I feel like I have genuinely earned all the donations to my JustGiving page.
And, on that subject, I am delighted to reveal (to those of you who don't already know), that last Saturday I reached my £1,000 target, which means more than one hundred hours of additional research into childhood cancer. That fact alone makes every single painful stride completely worthwhile.
My penultimate 10k took place at Arley Hall in Cheshire, and to say it went well would be an understatement, as I managed to shave more than a minute off my PB (which, bearing in mind my previous best put me in hospital for two days, to run faster without collapsing was certainly a bonus).
Arley Hall
It's not like the build-up to the race went particularly well, either, as I had been struggling with both my left knee and right thigh/hip in the days prior to the event (plus, Isaac had been his usual nocturnal self the night before), so we arrived at Arley Hall shortly after 8am with me already knackered and aching.
My lack of enthusiasm was compounded when we reached the 'event village' for the race (which was nothing more than a series of gazebos in a field), and I immediately slipped in sheep shit. The stuff was everywhere – indeed, my wife and the boys ended up victims to sticky ovine plop on their footwear too – and aside from the sheer disgustingness of it all, my paranoid brain feared it might cause me to slip mid-race and injure myself.
I managed to focus myself, however, and apart from the start of the race being a little congested, it wasn't long before we were underway, dodging potholes (and more sheep shit), before leaving the grounds of Arley Hall for the country lanes of Antrobus – which, I am well aware, sounds very much like a low-cost travel company.
My calm was short-lived, however, because soon after we passed through the main gates of Arley Hall, some colossal fuckwit collided with me (naturally, in true British fashion, I apologised to him), and it really threw my concentration. Thankfully, I managed to compose myself by spending the next minute or so coming up with various penis-related insults to shout at him, should our paths cross again later in the race.
It wasn't until I reached the 1k marker, however, that I looked at my watch and realised 'Dick Van Dick' (look, they weren't all gold) had inadvertently – or perhaps deliberately – stopped my watch at 2:26, which meant I had no idea how fast I was running (other than to say it had taken me at least two-and-a-half minutes to complete 1k, but I could have predicted that much).
Whilst, in hindsight, it was not exactly rocket science to calculate my pace from that point onward, I was never that strong at maths under pressure anyway, and trying to work out the time at which I should reach the remaining markers suddenly felt like… well, rocket science.
It took me an inordinately – and embarrassingly – long time to work out that, so long as I could reach the 2k point before my (since-restarted) watch hit 7:30, that was approximately the right pace, and I would have to hope that the first kilometre was not slower than anticipated, otherwise I would struggle to finish within my sub-fifty-minute target.
No sooner had I solved my maths problem, however, I was then faced with two further distractions: the first being a horse rider, who had somehow evaded/ignored all the road blocks to come face-to-face with 1,400 runners (which clearly spooked the horse, and could have proven very dangerous), and the second being the fact I was then overtaken by a fat cow.
Now, before you start hurling insults like 'misogynist pig' or 'sizeist neanderthal', I must stress that I was genuinely overtaken by a fat cow (as in the oversized farm animal variety, or a bovine beast, if you will), which was running in the field next to me. Now, bearing in mind how ungainly cows are, and the fact they are rarely mentioned in the same sentence as words like 'speedy', or 'streamlined', this was rather embarrassing and off-putting.
A pointless image, really
Fortunately, the rest of the event ran smoothly (pun intended), and aside from missing the 7k marker entirely – which caused a brief panic – I returned to Arley Hall in what I later realised was an alarmingly quick time (for me). This was much to the dissatisfaction of my wife, who was very concerned that I was crossing the line considerably faster than the Whitchurch 10k, and was expecting me to keel over at any moment.
There was no collapse, however, and once she had berated me for running too fast (I quickly explained about 'Jordan Prickford' stopping my watch so early into the race), there were congratulations all round.
I was also approached by one of the runners I had overtaken on my sprint finish (who had sportingly cheered me on), and he asked about my challenge, having seen my name and the charity on the back of my running shirt. He even promised to donate himself (which he hasn't, yet, but it was a nice gesture anyway), and as we went our separate ways, we even managed a 'cool' handshake/shoulder bump, which in my head went a little like this: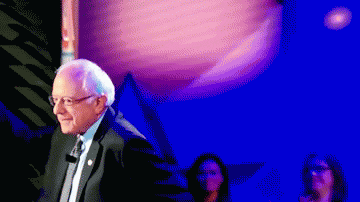 But in reality was probably more like this: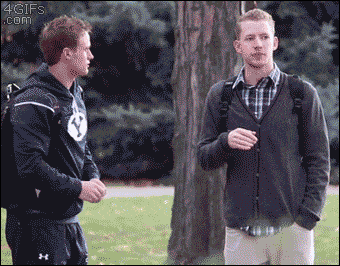 Anyway, moving swiftly on to the scores:
Time: 46:47
Position: 354th (out of 1,347)
Cost: £19.00 – one of the more expensive events, but still decent value for money.
Course: If the organisers could get rid of the treacherous, pot-hole filled, sheep-shit splattered first/last 200m straight, then this would be my favourite route yet. It's almost entirely flat (every event so far has contained at least a couple of nasty inclines), and this shows in my time. The course was mostly along decent roads and paths (unlike the muddy, woodland sections at Poynton and Tatton Park), and apart from a few potholes it was ideal.
Each kilometre was clearly marked (well, I assume 7k was, but I missed that one), there were marshals at every turn, and the sprint finish was pretty fun – 8/10
Weather: Like the last two events, the rain had come down pretty heavily in the days beforehand, but the race itself was dry, sunny and not too cold – 9/10
Organisation: The pre-event organisation, and collection of running numbers on the day, were both very good, but sadly there were some issues during the race. The start was a little disorganised, which resulted in me getting penned in behind some much slower runners, and the road closures were poorly enforced, leading to a horse rider, some cyclists, and eventually some cars getting through – all of which could have caused a serious injury (but fortunately didn't).
However, the results were posted online very quickly after the event, and I'll cut the marshals some slack in terms of the roadblocks, as it seems the motorists in question were not only determined to get through, but very abusive – 7/10
Official Photos: The race photos were courtesy of Mick Hall, who, if memory serves me, was at the Birchwood 10k a few months ago, and they were again free to download. Also, despite the fact there were well over 1,000 shots to upload, he had the photos on Facebook by the end of the day.
I only appeared in two (and the finish line photo was shit, so I'm not sharing it), but he did get a decent snap of my new 'pose' – which is actually meant to signify this being my ninth race, and is not intended to be a camp little wave (as my siblings initially thought):
I'll give Mick and his team 8/10
My wife also took some decent shots, including one of the sprint finish:
Medal: Very similar to the Tatton Park 10k medals (on account of the fact this race is organised by the same people). Very nice indeed, if a little 'samey' now – 8/10
Goody-bag: As with many of the earlier races, I was presented with a very smart running shirt for my troubles, and since I don't yet have one in black, it was gratefully received (even though it's a little useless for running in the dark winter months) – 7/10
Post-race refreshment: With the event being organised by 'RunThrough', who also do Tatton Park's monthly 10k, we again received some of their delicious flapjack, as well as water and a banana. Nothing fancy, but it very rarely is – 7/10
Summary:
Course: 8/10
Weather: 9/10
Organisation: 7/10
Photos: 8/10
Medal: 8/10
Goody-bag: 7/10
Refreshments: 7/10
Giving the Cheshire 10k an impressive total of 54/70, making it my new favourite with just one race to go:
Arley Hall                           54/70                     (77%)
Sandbach                            53/70                     (76%)
Colshaw Hall                      52/70                     (74%)
Alderley Edge                     51/70                     (73%)
Birchwood                          49/70                     (70%)
Whitchurch:                       49/70                     (70%)
Tatton Park:                        47/70                     (67%)
Oulton Park:                       46/70                     (66%)
Poynton:                              39/70                     (56%)
The score would have been even higher, were it not for the sheep poo (which took ages to scrub off), and the poorly adhered to road closures.
My challenge is almost over, so if you would like to donate, here's a link to my Just Giving page:
https://www.justgiving.com/fundraising/greg10x10k
Thanks for reading x